Features of ALVIS MK2 earplugs
ALVIS Mk 2 is an earplug that offers a very good seal with unparalleled comfort, very similar to custom-made products. It provides a high level of sound insulation and stays perfectly in place in the ear thanks to the helix (orange) that holds it in the ear shell.
It is the ideal earplug for sleeping, working in noisy environments or swimming.
Available in 3 sizes, adjustable in angle and depth to fit all ears.

Advantages:
Very high attenuation at all frequencies: SNR: 31 dB H: 29 M: 28 L: 28 dB.

Waterproof, quick and easy to fit

Excellent fit in the ear

Super comfortable, for all day or all night wear

Available in 3 sizes (S-M-L), including small (S) for children.

A high-performance, cost-effective earplug: protects you in all circumstances.

Attenuation values tested according to EC Cat III EN 352-2: 2002 of directive 425/2016.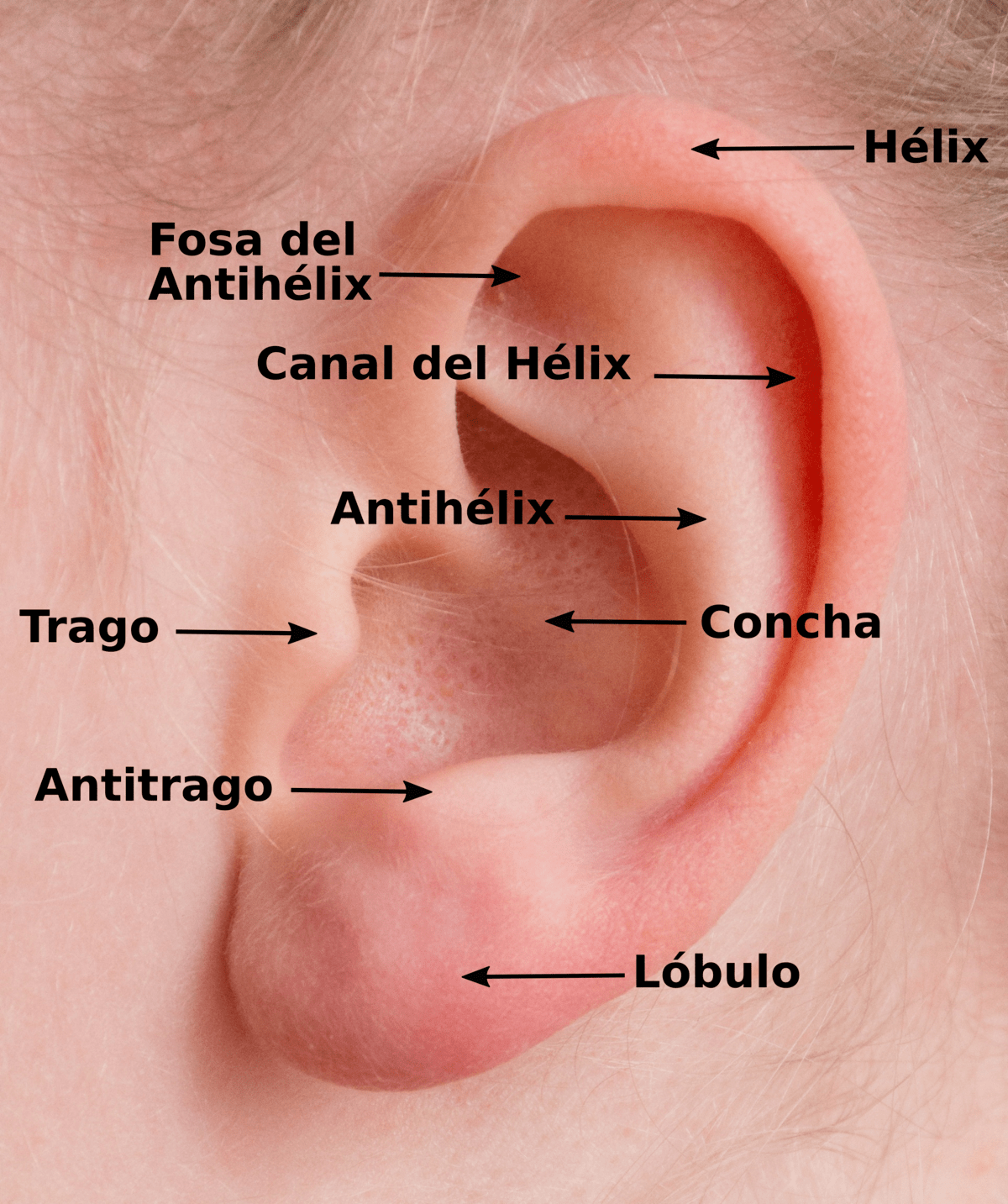 How to choose the size?
Measure the size of the concha of your ear as shown in the pictures above. The concha is the hollow part of the ear where the helix of the earplugs will fit. Less than 2 cm: size S, from 2 to 2.5 cm: size M and more than 2.5 cm: size L.
How do I put them on correctly?
The earplugs have an orientation that is marked (on the side of the helix) R for the right ear and L for the left ear.
Insert the transparent silicone earplug into the ear canal by pressing the round part (orange with transparent centre). You can rotate the earplug a quarter turn while pressing it in to make sure it is securely in place.
Place the helix in the shell of your ear so that the earplug cannot move, it should fit the shape of the shell of your ear. This part of the earplug has no effect on noise attenuation, but ensures that it stays in place.
Should they be tested before use?
The earplug must provide a perfect seal. If it is not properly seated, the attenuation will lose much of its effectiveness.
To make sure the seal is perfect, slap it close to the ears. A slap generates a lot of noise and should be significantly dampened.
If it is not muffled, the earplug needs to be adjusted or is the wrong size.
How do I clean ALVIS earplugs?
Clean your ALVIS earplugs with soap and water. Let the earplugs air dry and store them in their waterproof box.
What is the shelf life of the earplugs?
ALVIS Mk closures can be used for 18 to 24 months, and some of our customers who use them occasionally keep them for several years.
To extend the life of your earplugs, keep them free of dust and prevent them from getting dirty.