Together with CleanAIR and STS Shigematsu, Dacar offers one of the most versatile ranges of respiratory protection equipment. Dacar is not only protection for the welder!
From semi-autonomous equipment with air adduction to motorised full face masks, Dacar offers all types of respiratory protection solutions in the petrochemical, chemical, pharmaceutical and general production industry sectors.
CleanAIR not only offers the Pressure Flow Master unit for connection to a compressed air source compatible with welding helmets, screens for grinding work or light hoods for painting work or in laboratories, but also manufactures the Basic, AerGO, Chemical 2F and Chemical 3F motor-fans. All of them are compatible not only with light hoods, face shields with or without work helmets, full face masks or welding masks, but also with ventilated suits for protection against chemical hazards or for demolition work involving asbestos. The ATEX-certified versions for work in explosive atmospheres and the "Heavy Duty" double-duty battery options are worth mentioning.
All CleanAIR products are fully manufactured in the European Union and are subject to the strictest quality controls and certification.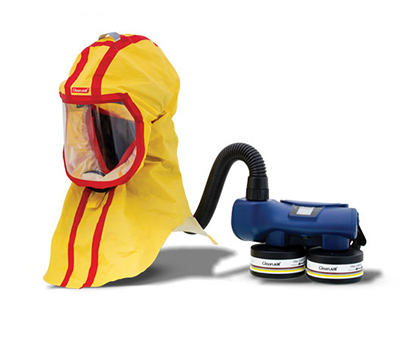 STS Shigematsu is a Japanese manufacturer renowned worldwide for the quality of its products. Specialised in respiratory protection, it offers half-masks and full face masks of different sizes and different materials with a wide variety of filters for specific use according to the needs of each individual, always guaranteeing the greatest comfort of use and the highest level of protection.
But STS Shigematsu stands out above all for its Synchro range of motorised fans that provide ease of breathing and the highest level of respiratory protection.
Synchro positive pressure respiratory protection equipment delivers purified air into the mouth-nasal area, creating an overpressure of clean air that prevents any contaminating particles from entering. Although – due to a poor fit, for example – there may be possible leakage into the interior, the Synchro range of face masks achieve the highest TM3 rating in respiratory protection according to EN12942:1998+A2:2008 with a nominal protection factor of 2000. This is the highest level achievable today.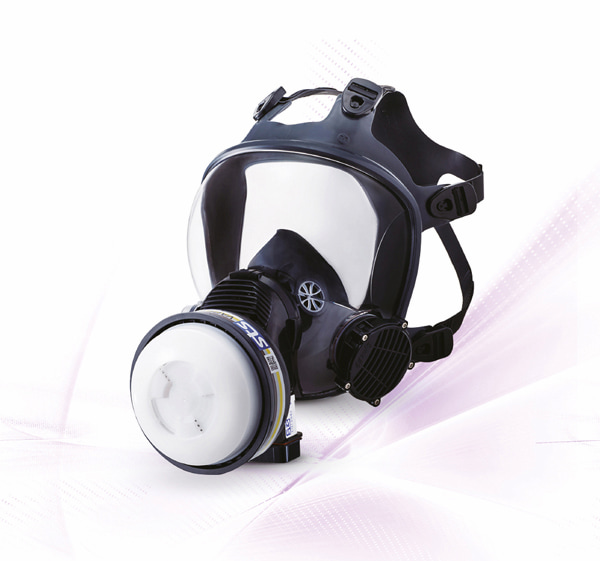 The Synchro fan motors are directly attached to the Sync11 half masks as well as to the Sync01 and Sync09 full face masks. This gives the worker complete freedom of movement without the need for any uncomfortable tubes or waist units.
The new VA1B2E2K1P3 combination filter compatible with the Sync09 full face mask as well as the Sync11 half-mask provides maximum respiratory protection versatility with the highest level of protection.